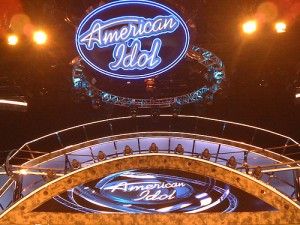 Chris Medina, an American Idol contestant who just got eliminated from the Top 24, is already achieving his recording dreams with the launch of his first single entitled "What Are Words."
"What Are Words" is a song ballad written specially for Medina by Rodney Jerkins, a Grammy-winning producer. The video, which came out on 19 Recordings through Interscope, has already garnered more than a million views on Vevo.
At the "Idol" auditions, he sang his moving rendition of the song "Breakeven" by The Script. He touched the heart of the judges and millions of TV audience members worldwide not only because of the song he performed, but as well as his emotional personal back-story.
Medina, 26-years-old, worked as a coffee maker at Starbucks before he tried out at the singing contest and reality series, American Idol. Apart from that, he also cares for her fiancée, Juliana Ramos whom suffered a traumatic brain injury. Ramos got into a car accident just few months before their planned date to get married.
The "What Are Words" music video features the home videos of Ramos, including the recorded video of Medina's proposal in the coffee house. Some old photos of the happy couples were also included.
Just before the "Idol" finalists were announced, Medina was eliminated because of his less fantastic performance of a classic song by the Beatles. His elimination caused too much grief for Jennifer Lopez, one of American Idol's judges.
During a radio show, Medina was presented with $35,000 by Ryan Seacreast. It will go to the foundation to help his fiancée recover. A percentage of the song's iTunes sales will also be given to the Juliana Recovery Fund.