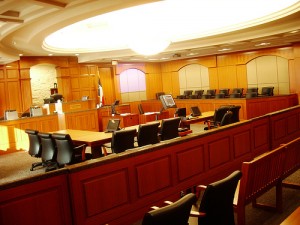 A federal judge on Thursday awarded the U.S. government nearly $83 million from three companies involved in a Medicare fraud case prompted by whistleblowers.
U.S. District Judge William J. Haynes Jr. in Tennessee ruled that Renal Care Group, Fresenius Medical Care Holdings Inc. and Renal Care Group Supply Co. showed reckless disregard of the federal law when billing the Medicare program for supplies used in home dialysis from 1999 until 2005.
According to federal prosecutors, several employees from Renal Care Group complained about the institution's Medicare billings.
The government claimed that Renal Care Group forwarded false claims for supplies provided to home dialysis patients and created a fake billing company that meddled with the patient's supply options and urged them to transfer to Renal Care Group from January 1999 until December 2005.
The company alleged that it did not go against the Medicare rules and further said that payment of claims from Medicare showed acceptance of the compliance.
Judge Haynes wrote that the fraud case involved payment claims for supplies to at nearly 4,000 patients. Most of these patients have life-threatening condition, the prosecutors said. Management officials did not listen to the advice of company lawyers, Haynes added. The million-dollar award included civil penalties worth $43.7 million.
Prosecutors mentioned one whistleblower, citing he did not want to go to jail.
The lawsuit was filed in 2005 at St. Louis, but was eventually moved to Nashville. It was under the investigation of the FBI, a well as the U.S. Department of Health and Human Services.