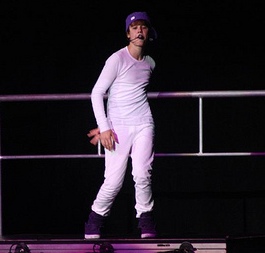 Justin Bieber took over Tel Aviv grounds in Israel despite his involvement in political controversies and paparazzi intrusion, which spoiled his three-day vacation.
As part of his world tour, the young pop star was set to perform on an outdoor concert in Tel Aviv, one of the most populated cities in Israel.
He decided to spend the week visiting holy places and sightseeing. But, he was besieged by his adoring fans and swarmed by the country's aggressive press media.
On his Twitter account, Bieber complained he was "super frustrated" and spent the rest of the week in the hotel. Newspaper reports did not improve his mood either.
The report says a proposed meeting with Prime Minister Benjamin Netanyahu of Israel did not push through after the Canadian singer allegedly declined to meet with the invited children affected by violence from south of Israel.
However, Bieber's camp said the meeting was never finalized. Bieber's spokesman said the plans to meet with the children and Israeli's prime minister was unfortunately impossible in the end.
Yet, Bieber had invited children from the region to be his special guests on his show held on Thursday.
Bieber said in Twitter that he wanted to visit the country and see all the places that he had dreamed of. However, he said he is displeased to be pulled into politics along with the intrusion of paparazzi.
Still, thousands of young girls showed up in his concert despite the week-long controversies in his tour in Israel. Many of them waved signs around and begged their moms to buy posters or t-shirts of their heartthrob idol.