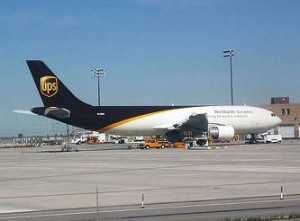 United Parcel Service reported a quarterly profit that beat the estimates of analysts, increasing their shares by more than 4 percent. The largest package delivery company in the world predicts record-high profits in 2011.
Analysts said that there were several factors that are driving the company's performance. These include price increases last year and early this year, the increasing volume as the economy recovers, and the use of technology that has improved productivity.
UPS manages goods equal to 6 percent of the gross domestic product (GDP) in United States and 2 percent of the GDP in the entire world in its planes and trucks. Its shipment trends provide a concrete picture of consumer demand, the company said.
According to Chief Financial Officer Kurt Kuehn in an interview, UPS is walking out of recession stronger and nimbler than ever. Their company is a little more optimistic on the U.S. economy, but global growth will be more patterned.
UPS calls for moderate global growth in 2011. It said they controlled costs as compensations and benefit expenses increased less than volume.
Sterne Agee foresees UPS shares increasing to $100 on the following 12 months. It cited the company's capability to recapture costs by elevating prices and internal controls.
The shares of the company were up 4.3 percent or $3.08 at $74.74 in the afternoon trading. Its shares last attained $75 in December 2007, a UPS spokesman informed.
BB&T analyst Kevin Sterling said UPS already thinks they can exceed peak earnings in less than two years from the start of the recession.