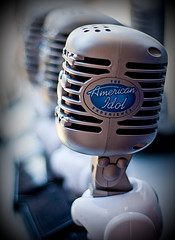 Paul McDonald's dreams of becoming a rock star has been cut short after America voted him out of the competition. He is the first male finalists who have been kicked out from the top 13.
The 25-year old rocker sand Maggie May for the last time on the Idol stage as requested by Jennifer Lopez. J-Lo, one of the most emotional judges in the history of the show, was close to tears while McDonald sang his final song.
After McDonald's performance – his rendition of Old Time Rock and Roll – Wednesday, he landed on the bottom three spots with Stefano Langone and Haley Reinhart. Stefano was praised by the judges for pushing the envelope with his performance and they were all in shock when his was not sent back to the safety of the couch.
McDonald really put on a show Wednesday and Randy Jackson even said that he wanted to borrow his suite – a vibrant, sequenced red suite.  However, Steven Tyler was not very impressed and thought that his saxophonist out staged him.
One of the most successful Idol winners Kelly Clarkson also graced the show with her song "Don't You Want to Stay?" She sang the song with Jason Aldean. Show host Ryan Seacrest took a beating from Clarkson after teasing her about her tweets saying that "Casey is delicious."
Seven hopefuls remain in the game: Scotty Mccreery, Haley Reinhart, Jacob Lusk, James Durbin, Stefano Langone, and the youngest in the bunch Lauren Alaina. Meanwhile, Pia Toscano who was ousted last week supported her friends from the crowd.