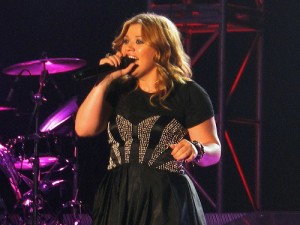 Kelly Clarkson said on her official Facebook page on Tuesday that the release of her fifth and untitled album will be postponed until September this year.
Clarkson's fans will have to wait for a few more months before the singer's new album will be released. According to the first season winner of the singing competition and reality show "American Idol," her album has already been recorded, but cannot be released until then.
The singer has kept her fans updated on the progress of her new album through the networking site Facebook. On Valentines Day, the Texas singer said they will release the album after they have recorded the final song on February 25.
Although Clarkson is sorry to let her fans wait for quite a long time, she promises them that the whole set will sound great.
Last month, Clarkson also revealed on Facebook that her album was influenced by several artists whom include Aretha Franklin, Prince, Radiohead, Sheryl Crow, Stevie Wonder and Tina Turner. She assured her country listeners that there will be a bit of country influence on some of her songs.
Clarkson calls her album a "great pop record." It was created with several songwriters and producers such as Eric Hutchinson, Howard Benson, Rodney Jerkins, Steve Jordan, and Toby Gad.
The date of the album's official release will be announced soon, the Sony Music said in a statement.
Clarkson previously released her "All I Ever Wanted" album in 2009. It topped the Billboard 200 charts for two weeks with 913,000 copies sold based on the Nielsen SoundScan.