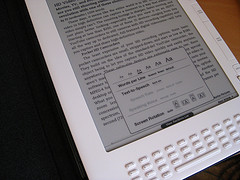 Black Friday is a great way to cross the items off of your holiday list. Stores are oozing with great sales that attract the die hard money saver. The deals that some stores offer are very hard to deny, but the crowds that come along with black Friday in popular retail stores are extremely stressful and overwhelming.
People gather in huge groups to get the cheapest television set or piece of furniture. Because of the crowds many people chose not to go, but luckily there is a ways that you can still get the awesome black Friday deals and completely avoid the crowds all together. Amazon.com offers black Friday deals so you can buy a present for everyone on your list right from the comfort of your own home.
They have all the deals that the retails stores are offering, and some even better. For example they have the Kitchen aid mixer that is typically $500, on sale for an astounding $360. For the video game lover, they have Just Dance 3 for the Wii on sale for $30. You can even treat yourself with a 32-Inch 720P TCL flat screen television on sale for $270.
The deals that amazon are offering for black Friday give you the opportunity to buy something for everyone on your list without breaking the bank. You can sit in the comfort of your own bed, or even at work and shop for anything and everything. The best part of doing your black Friday shopping at Amazon is that you get to beat the crowds. A black Friday without the herds of people, is a great black Friday.