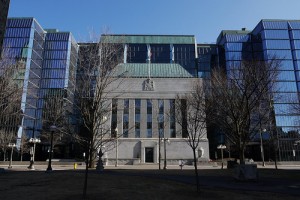 Bank of Canada Governor Mark Carney sees the high levels of household debt decreasing to more manageable levels. However, Carney warned people to remain vigilant.
Carney said an interview with the Canadian Broadcasting Corporation that the time to give warning is when people can still do something about it, and the household debt side is part of that trend they are concerned about.
In addition, they expect that the pace of household borrowing will slow to something more manageable and consumption will grow more in line with income. The situation might become manageable, but Carney says they still have to collectively stay on top of it.
Carney's interview with the broadcasting corporation was taped December 15; however it was aired on television on Wednesday.
In the interview, he also said that he had raised the key interest rate of the bank three times between the period of June and September to 1 percent since the economy of Canada performed relatively well in comparison with other advanced economies. Canada's labor market also performed exceptionally well.
However, the major risk that could affect the Canadian economy in 2011 is the possibility for continued weakness in the U.S recovery. Yet, Carney informed it is unlikely for a double-dip recession to occur in the United States.
He also said that European crisis in debt might also directly affect the Canadian growth through the financial sector. Right now, Canada's provincial and federal government debt levels are in good shape based on the global standards.