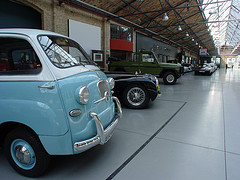 According to the latest analysis of crime statics, the most number of car thefts take place in California. The National Insurance Crime Bureau announced on Tuesday that eight out of the ten cities with the highest car theft rates in the United States in 2011 are in California; including Sacramento and San Francisco, the state's capital and most well-known tourist destination respectively.
The other California cities included in the top 10 list include Modesto, Fresno, Bakersfield, Stockton, Vallejo, and Visalia; with Fresno as the worst. On the other hand, the safest city for vehicle owners is State College in Pennsylvania.
A spokesperson from NICB said that one of the primary reasons why the car theft rate is extremely high in California is the fact that cars that are stolen there can easily be shipped to Asia or Mexico thru the ports in Long beach, Oakland, and Los Angeles. One other reason could be the local budget problems which push the state to cut back in police funds and prosecutors who specialize on car theft, the spokesperson added.
There is, however, some good news amidst this disheartening statistics – there is a 7.2 decrease in the national car theft rate. Joe Wehrle, NICB chief, said that the improved law enforcement and anti-car theft technology have significant effects on car thefts. He, however, added that professional criminals and gangs still give law enforcement officials, as well as car owners, a headache.