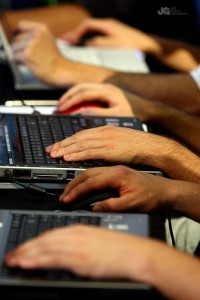 Citigroup Inc. said hackers who penetrated the bank's online account site had stolen data from about 2,000 credit card customers located in North America. These include names, account numbers, as well email addresses of the customers.
The hackers have seen the account data for about 1 percent of the bank's credit card customers, the financial institution said. In North America, Citibank has further than 21 million credit card customers based on its annual report in 2010.
According to the New York-based bank, the problem was discovered during routine monitoring. It did not know the exact number of breached accounts, but, it is currently contacting its customers.
However, the bank said important information such as birth dates, card security codes or card expiration dates and social security numbers were not included in the breached data. If that data were stolen, it could be used by cyber criminals to apply for several credit cards and withdraw money from customer's bank accounts.
Citibank's credit card customers could still be exposed to other problems. Bank account details, as well as financial information linked to the customers may be obtained through the account numbers and email information that the hackers had stolen.
Recently, several firms have been infiltrated with high-profile security attacks by cyber hackers. However, the Citibank credit card data breach was the latest in those series of attacks. Spokesman Sean Kevelighan said through an email that the bank is already enhancing procedures to avoid a similar data breach from taking place again.