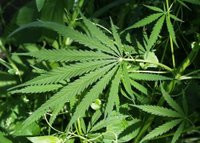 A professional equipment company opened a large garden center in Phoenix, Arizona on Wednesday. The superstore, which is the first outlet of weGrow outside California, caters those who want to cultivate their own medical marijuana.
The opening of weGrow outlet in Arizona was made possible when medical marijuana law was approved by resident voters last fall. The company, which is based in California, has outlets in Oakland and Sacramento. The outlet is billed "Home Depot" or "Wal-Mart of Weed."
Dhar Mann, the person who established weGrow, said their company offers products, including various services that will assist people to carefully and responsibly grow their medicine. However, he said the company does not sell the plant itself.
Mann said the 21,000 sq. foot store sells around 2,000 products and equipment that are particularly designed to effectively grow cannabis. This includes soil, irrigation trays, grow lights and many others.
Also, the garden center has existing medical practitioner on site. The doctor will provide initial medical approval required in the state health department so that qualifying patients can obtain the cards that will allow them to legally cultivate and use cannabis for several eligible ailments like chronic pain.
State officials have been receiving applications from caregivers and patients since April. It shows that around 4,000 people have already obtained their cards Figures show that males make up 75 percent of those authorized individuals.
However, U.S. attorney for Arizona, Dennis Burke, warned last month that the sale, distribution and cultivation of marijuana remain a federal crime. Marijuana is categorized by the government of the United States as an illegal narcotic.