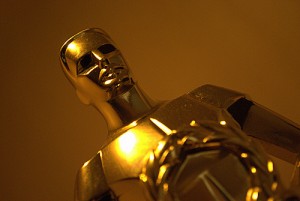 For the first time, Anne Hathaway and James Franco will host the Academy Awards. However, neither star showed any signs of nervousness during their TV interview last Thursday.
Hathaway, only 28-years old, is the youngest to ever host the prestigious award ceremony. The 32-year old Franco is also up for his first Oscar nomination for his lead role in the movie "127 Hours."
Yet, with the ceremony just a few days away, they appeared completely at ease. They were joking around, spilling some show rumors and even creating others. Franco even quipped they we're dating.
The two actors were taking a break from the rehearsals last Thursday when they had a three-minute round of back-to-back interviews. They refused to tell anything particular about what they will do on the show. But, they did share a few secrets.
According to the actors, the writer of the show gave them a celebrity nickname called 'Francaway.' Hathaway, who was asked who she will root for the Oscar night, said hosts are not allowed to have favorites.
Although they had never worked together before, both actors said they have immediate chemistry. Hathaway also mentioned that her co-host inspires her, which makes her think what it actually means to be an artist. Franco then, is not worried about the pressure on the big show.
Hathaway and Franco are both excited to get the chance to host at the Academy Awards, which will be held at the Kodak Theatre on Sunday. The event will be broadcast on ABC network.