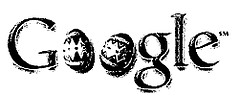 Huge mobile companies such as Google and Apple are hoping that the tracks they set-up in millions of mobile device users will generate billions of dollars for them. However, lawmakers think they have crossed the line.
Last month's revelation that Apple iPhones collect location data and store it for as long as 12 months has encouraged renewed interest and scrutiny over privacy and location. On Tuesday, Apple and Google senior executives are scheduled to face the congressional panel and be questioned on the possible violation of users' rights because of their location-tracking software.
Advertising and smart phone companies say that they only use the data on what their users like (based on the frequently visited pages using their phone), where users are (based on their contact with cell phone towers), and who their friend and contacts are (based on the social media linked in their smart phones) so that these companies know which ads they should deliver to their individual customers.
Joseph Turrow, a marketing expert, said that this feature is one of the most terrific things about mobility. Companies that are capable of delivering only the right ad to individual consumers to a mobile format will allow them to generate millions if not billions of revenue.
Based on Mobile Marketer, a trade publication, 82 percent of smart phone users notice mobile ads; 74 percent of which make a purchase with the use of their smart phones.
Head of the Electronic Privacy Information Center Marc Rotenberg, however, said that the Congress needs to update privacy laws and they need to start in grass-roots level in order to ensure privacy of consumers.