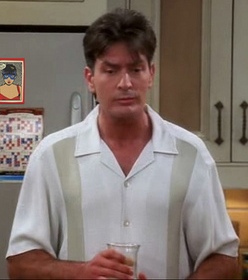 A Los Angeles judge granted Charlie Sheen and wife a divorce last Thursday. However, they still have to wait three months until it becomes official.
Charlie Sheen and Brooke Sheen both filed divorce petitions in court last November 2010. They stated December 25, 2009 the day they broke up, which was the date Charlie Sheen was detained in Colorado because of alleged domestic violence against his wife.
Judge Hank Goldberg used Charlie Sheen's petition in court. He approved Sheen's divorce petition against his wife. However, since divorces in California can only become legal once six months have passed, the former couples still have to wait until May 2 for them to become legally separated.
Before their wedding in May 2008, the Sheens made a prenuptial agreement that required Charlie Sheen to compensate Brooke Sheen an amount in excess of $750,000. Court record shows the actor will keep their home in Hollywood Hills, but other royalties will be divided to both parties.
Legal custody of their twin sons will be shared. Brooke Sheen has been granted with physical custody while considerable visitation time is given for the actor. Charlie Sheen is obliged to pay $55,000 per month for child support based on the agreement filed in court.
The verdict comes after several chaotic months for the actor. His show "Two and a Half Men" was postponed while he received treatment for conditions not specified. He has been admitted in the hospital three times in the past months.
The actor has expressed gratitude to his fans and employers for their continued support. He is hoping to begin taping "Men" later this month, his spokesman said.