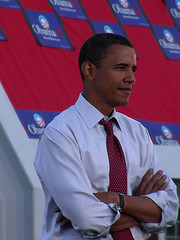 United States President Barack Obama and all the congressional leaders have not reached an agreement regarding the compromise and the plans to cut spending costs. Analysts fear that the disagreements within the congress will force a Friday midnight government shutdown. No one, however, seems to want a shutdown.
The President, Senate Majority Leader, and Speaker of the House John Boehner said that during two meetings in the White House, some of the differences have been narrowed down. They worked through the night to come up with a deal. Right after the meeting, Obama said in the White House's briefing room that he wants and answer by sun up.
The president fears that a shutdown will cause a huge blow to the already improving U.S economy. In the last months, the economy has started to create jobs for a lot of people and Obama believes it is unacceptable to put a stop on the improvement just because Washington can't get it right.
Because coming up with an agreement seems to be a long shot, Republicans passed a legislation to fund the Pentagon for another six months but cut $12 billion on domestic spending. Boehner said that there is no reason that the Senate should not follow the House in making sure that the government remains open.
Obama, however, threatened to veto the bill even before the said bill passed. The White House said that the legislation looks like a distraction from what the congress should be focusing on.
The Senate is yet to pass its own bill. In the mean time, the Congress passed two short-term measures just to keep the government running. Moreover, they also approved $10 billion worth of budget cuts.