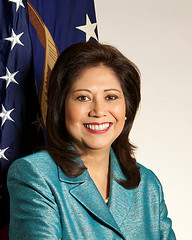 Using a new smartphone application, workers can now track their wages themselves said the Department of Labor. Employers, however, fear that the new time sheet application released by the Department of Labor would only encourage more wage and hour lawsuits.
The smartphone application is called the DOL-Timesheet and it allows workers to calculate their own regular work hours, over pay, and break time to create their wages. Officials from the department said that the information generated by the application will be very valuable during disputes over pay and even during investigations run by the government whenever employers fail to keep accurate wage records.
Secretary of Labor Hilda Solis said that the application empowers workers and helps them stand up for their labor rights when employers deny them of their hard-earned money.
The smartphone application is just one of the many efforts of the Obama administration to aggressively enforce wage and hour laws. The Department of Labor has recently hired additional 300 investigators to probe unpaid work time complaints, violation of the minimum wage law, and lack of overtime pay.
An employer-side labor lawyer, Gerald Maatman, said that the government has its eye on wage and hour compliance like never before. In 2010, the DOL began a program called "Bridge to Justice". The program aims to connect workers who have not been accurately paid by their employers to private lawyers.
Now, employers are more concerned about wage and hour compliance due to the increasing litigation cases because of unpaid wages. Last year, almost 6,800 wage and hour suits were filed. Most of them were class or collective actions.