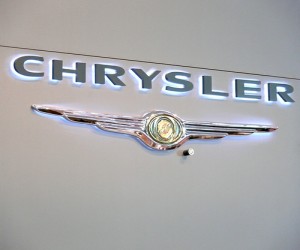 Former dealers of the Chrysler group sued the government of United States last Thursday. The sixty four dealers said the administration of President Obama violated their rights since they did not give any compensation when it closed their stores at the time of the automaker's bankruptcy.
The dealers filed a complaint at the U.S. Court of Federal Claims located in Washington. Based on the given complaint, the government owes the dealers a minimum of $130 million in damages as a result of the stores' shutdown.
In April 2009, the Chrysler group filed for bankruptcy and in May 2009, it sent closure notices to its 789 stores, or 25 percent of its dealers. It was part of the government-funded restructuring in United States.
The Treasury Department said in May 2009 that the store closures were essential to assist Chrysler recover from its near-collapse and that it took no part in deciding which dealers and how many of them would close. This time, the Treasury Department refused to comment.
From the given court papers filed last Thursday, the dealers said the Obama administration furnished its authority under the control of the Troubled Asset Relief Program to evade franchise laws in the state that is intended to protect dealers.
Chrysler dealers said they had millions of expenditures on training, inventory, as well as marketing to aid sell Chrysler vehicles. The sixty-four dealers came from several states across the country such as Texas, New York and California. Today, 25 percent of the company is managed and owned by Italy's Fiat SpA.