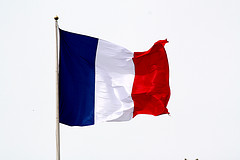 Europe seems to be really close to doing what the country said it would not do in Libya – jump in to the situation for the efforts of ousting Moammar Gadhafi.
On Wednesday, France said that they have sent a couple of their military officers to help the rebels fight Gadhafi's forces on the ground. They also announced that they will step-up their airstrikes in Libya. Britain and Italy are also sending their military officers to Libya.
European officials will help the rebels turn the tide on Gadhafi's reign in Libya without breaking the rules of the U.N. The National Transitional Council's acting foreign minister said that they will do whatever it takes to topple the longstanding Libyan leader. The rebels need a more official army and weapons to help them battle with Gadhafi's people.
Ali al-Issaoui, one of the rebel leaders, said that they have not handed out official demands from France and all the other countries that are willing to help but they are open to all possibilities. The opposition said that arms have been received but they are unfortunately insufficient.
On the other hand, the White House is planning to extend non-lethal assistance by donating $25 million. This is the first direct aid offered by the Obama administration after assessing their intentions and capabilities.
The aid is intended to help the Transitional Council and protect the civilians especially in areas that are under attack. There is no complete list of aid yet but they may contain things like medical supplies, boots, tents, personal protective gear, and uniforms, among many others.