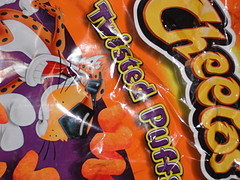 Have you already watched some of the 46 ads that will be on during the super Bowl today.  Strangely, some of the advertisers have chosen to make their ads available online ahead of time, eliminating one of the best reasons to stay glued to the TV between game play.
The surprise is gone, why they would spend as much as 3.5 million on a commercial and then give up the commercial pre game is beyond me.  Commercials during the Super Bowl are intentionally so out side of normal to keep you watching even when the game is not on.  But if you have already seen them online, why bother.
One of the big reasons to drop that much cash on a Super Bowl ad is the media frenzy that is created by the most outrageous.  Every media outlet on Sunday night will run a top 10 Super Bowl Commercial segment and the companies buying ad space want to be in that segment.
What can you expect… Cars.com has a man create some sort of fetal twin that looks like an alien dancing on used cars (weird),  Hyundai has their cars outrunning cheetahs and  Regis Philbin wins a years supply of Pepsi Max.
If you miss any of the commercial action today during the Super Bowl, you can be sure that they will all be online for your viewing pleasure tomorrow.  Just try not to waist too much time at work on Monday catching up.