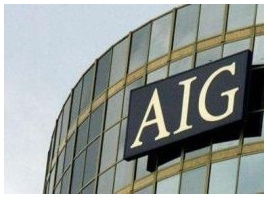 AIG selected Bank of America Corp, Golden Sachs Group Inc, Deutsche Bank AG and JPMorgan Chase & Co to manage the sale of the government's 92 percent stake in the insurer, two people knowledgeable with the circumstance said on Tuesday.
American International Group Inc and the government conducted a "bake off" in New York on Thursday. They hosted bankers and CEOs from ten of the largest firms in the world to pitch for the right to manage the deal.
Two of the three joint lead arrangers on AIG's $4.3 billion bank credit lines were Bank of America and the JPMorgan. Meanwhile, AIG and Goldman have a strong relationship. Deutsche Bank's connection is somewhat unclear though AIG is likely to pitch investors assertively for a huge, global shareholder base.
The winning banks are likely to divide a fee that is smaller than the 75 basis points of the offering amount which the government paid the other year for the first public offering of General Motors Co (GM.N). The fee might be nearer to 50 basis points.
Considerably smaller than the normal fee for a secondary offering of this size, the banks are still anticipated to make up for the lost revenue with the reputation of handling a marquee deal and the chance at future business with AIG.
Sources said the process is expected to begin with a secondary offering in May that could be one of the 10 biggest in history. The government is anticipated to sell a minimum of $15 billion of its shares in AIG, and the company is expected to sell a further $3 billion on top of that.