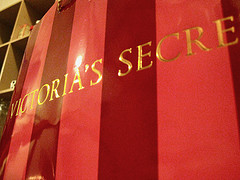 In response to the calamity which struck Japan, the Council of Fashion Designers of America (CFDA) launched an online boutique to benefit the victims of the disasters. The online auction is ongoing for a week now and more items are added into the collection.
One of the items added in the auction is the two tickets to a Victoria's Secret Fashion show, which includes a face to face meet-up with the famous model star Doutzen Kreos. Aside from that, the new roster include two tickets to the fall 2012 Marc Jacobs Fashion Show with a free handbag; the privilege to meet Gwen Stefani at a L.A.M.B. fashion show; and,a chance to meet Anna Dello Russo in a Vogue photoshoot, which will happen in Japan.
CFDA has gathered their friends and designers for the online auction. They originally had 75 major donations before the auction started and now, the committee has added more to the entries. For CFDA, this charity buzz is more personal compared to their other charity fundraisings. That's because they have close friends and colleagues which they have worked in the fashion industry that are also affected by the calamity.
100 % of the profits will go directly to the victims of Japan through Japan Earthquake Relief Fund.  So far, the biggest sale in the online auction is the "week in Paradise". The winner gets to stay at Dian Von Furstenberg's Harbour Island beach house for a week. The sale went up to $16,000. Followed by the two front row tickets to the Rag and Bone's show which was sold for $6,010.
The auction will end on April 28, 2011.