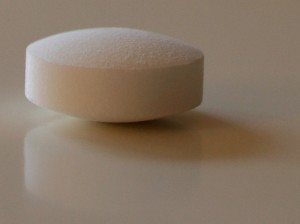 A new treatment for HIV has been approved by the US Food and Drug Administration on Friday. The medication is used with other antiretroviral drugs, which blocks the replication of the virus that causes the disease.
TMC278 or rilpivirine is a pill developed by Johnson & Johnson and will be given mainly for patients who have never started treatment for HIV, the FDA said in a report released on Friday. The American pharmaceutical company will sell it in the market under the brand name Edurant. It will be consumed once a day with meals.
According to Dr. Edward Cox, Office of Antomicrobial Products director in the Center for Drug Evaluation and Research in FDA, patients respond variously on the given HIV treatments; thus, the approval of Edurant provides an alternative option for patients who will start its therapy.
Two clinical trials were performed before the new medication was approved. The trials were carried out to 1,368 adults who had not yet received any treatment against HIV. Researchers randomly assigned patients with certain medications, which include rilpivirine, efavirenz and other pharmaceutical products.
In the trials, about 83% of the patients who received the new treatment suppressed the replication of the HIV virus at untraceable levels. Also, the same occurred to about 80% of the patients who have received efavirenz.
The results of the trials showed that rilpivirine works as well as efavirenz, also called as Sustiva by the Bristol-Myers Squibb. Most of the side effects that patients experienced while they took Edurant included headache, rashes, insomnia and depression.
The agency warned that rilpivirine does not cure infections with HIV. It advised that patients must have continuous therapy with the new pill to manage the condition and reduce the risk of spreading the illness.