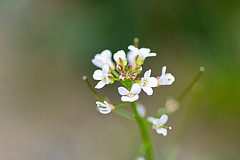 In response to the devastating effects of subsequent earthquakes and tsunami that have engulfed a city in Japan, the Council of Fashion Designers of America or CFDA launched an online auction wherein proceeds go to the victims of Japan.
CFDA brought together different designers all over the globe to participate in the online auctions. They have included leading fashion brands and media. With the theme "Fashion and Friends for Japan", CFDA will host the auction on charity buzz. The ongoing auction will end until April 28, 2011.
CFDA is gathering friends and designers to participate in the event. Among of the solicitors are DKNY, Ralph Lauren, Vogue, Tory Burch and many others. The committee has already secured 75 donations from major supporters. Some of the highlights of the donations are Two tickets to Elton John's Oscar party, tickets to Vera Wang fashion show, meeting the editor-in-chief of Vogue and many others.
100% of the proceeds of the "Fashion and Friends for Japan" will go to the Japan Society Earthquake Relief Fund. For CFDA, they have a very close bond with Japan since they have colleagues, friends and business partners in the country. Japan Society President, Motoatsu Sakurai was humbled and overwhelmed by the donations of CFDA.