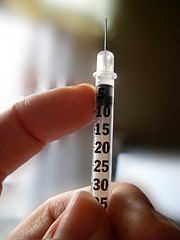 All pregnant mothers will still have access to cheap drugs that will prevent premature birth said federal health officials, Wednesday.
Since the $1,500 version of this drug was approved, it was unclear whether or not pregnant women will still be allowed to buy from specialty pharmacies that sell the drug for an average of $15.
Many people, doctors and pregnant women alike, reacted negatively on the drastic price increase on the drug. The Food and Drug Administration (FDA) finally said, Wednesday, that specialty pharmacies can continue to make cheaper versions of the drug that decreases the risk for preterm labor as they did for the past few years.
Many doctors welcomed the concept of the new drug because they said it can assure quality control of the drug. They were, however, shocked by the price; they simply did not see it coming. FDA said that they do not have the authority to control drug prices.
KV Pharmaceutical Co., the government-approved exclusive distribution of the drug insisted that the price of the drug is justified considering the costs of caring for a prematurely born child. They further said that they will make sure everyone who needs the drug will gain access to it. The pharmaceutical company will make a statement on drug pricing within the week.
One month ago, KV Pharmaceutical sent letters to other pharmacies creating and selling the drug for a lower price, warning them to shut down operations or else they will face the FDA. FDA initially backed this letter but did otherwise, Wednesday.
The department, however, realized how upset the public became after hearing about the 1,500 dollar drug. FDA said, Wednesday, that under this unique situation they will not take actions against pharmacies in order to ensure accessibility of the said drug.