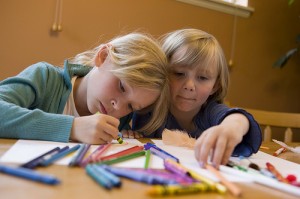 According to a recent study, many parents are now apprehensive to take their children to hospitals , to a doctor or to purchase prescription drugs due to the increase in the United States medical care costs.
The researchers studied data of 6,273 families that participated in the Medical Expenditure Panel Survery conducted between 2001 and 2006.
Based on the conducted study, one of the most pressing reasons that will increase the likelihood that families would not go to doctors or delay seeking medical attention is financial burden. "Financial burden" in this study is defined as out-of-pocket medical care costs more than 10% of the total family income or insurance premiums.
Some other factors noted in the study are children with activity limitation and parents with intermittent insurance coverage. The researchers also found out that race or ethnicity also play a role in the delay of medical care for children. For example, white families have greater tendencies to delay seeking medical care than black families.
This study was presented Monday during the Pediatric Academic Societies meeting conducted yearly. At this point, the study is still considered preliminary because it has not yet been scrutinized by colleagues in the industry- a requirement before a study is to be printed out in a peer-review journal.
Lauren Wisk, study leader, said that their results show how unfortunate the realities of the United States medical care are. More and more families are deciding to forego medical care because of how high the costs are.