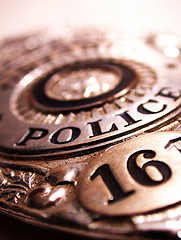 The Birmingham police placed two of its officers on paid administrative leave in line with the investigation on the alleged beating of a black man. The entire incident was said to have been caught on tape.
Mayor William Bell of Birmingham said that training should be conducted to inform or remind police officers of the appropriate amount of force they should use. The Mayor was very concerned after the video of the said incident was released to the media earlier this week. Erskine Faush, the mayor's chief of staff, said Thursday that the mayor expressed major concern over what he saw.
The video caught on tape the March 20 clash between Travarious Daniel, 29, and two police officers. The police report indicated that undercover police officers chased Daniel outside a night club after he allegedly took a GPS, a carton of cigarettes, and a Dell computer from a parked car and transfered it in to his own.
Daniel, who is a security guard in one of the night clubs in the area, was charged with breaking and entering into a vehicle, and receiving stolen goods. Sergeant Johnny Williams said that Daniels is also expected to be charged with illegal possession of firearm.
However, the concern of Daniel's lawyers and the entire Nation of Islam – wherein Daniel is a member – are questioning and are concerned with how the arrest was performed. On the video that was released to the press, it looked like Daniel's hands were up on the air in surrender but a white officer threw him on the ground while beating his head and back.
Charles Salvagio, Daniel's attorney, said that the Nation of Islam wants to raise awareness on what happened to his client. He further said that when Daniel walked in his office, his head was very swollen.