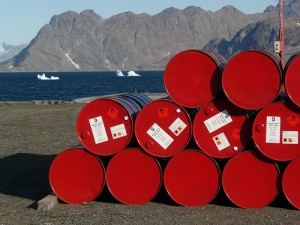 The Obama administration is thinking of tapping into the United States Strategic Petroleum Reserve to help ease escalating prices on oil, said William Daley, the White House Chief of Staff on Sunday.
The Congress has placed pressure on the administration to search for emergency oil supply to relieve fears of consumers over soaring gasoline prices. In fact, it is already threatening to increase $4 per gallon at many gasoline stations in United States.
Elevated oil prices could significantly affect the currently weak U.S. economic recovery. It could also politically harm the status of President Barack Obama as he shifts towards his re-election bid in 2012.
The White House previously stated that administrations all over the world have options that could be utilized to avoid economic inflation because of disruptions in the oil supply. These options include oil reserves. However, none has yet taken the unusual step of using the reserves.
On Friday, oil prices in United States increased by more than $3 a barrel putting it to $105.17, the highest since September 2008. This occurred as war in Libya and protests in Middle East worsened.
The mutiny in the third largest oil producer in Africa had blocked around 60 percent of Libya's oil output, which is 1.6 million barrels per day, the International Energy Agency said. The downfall occurred mainly because most of Libya's foreign oil workers departed the country.
However, Timothy Geithner, U.S. Treasury Secretary, said on Thursday that there is still considerable extra oil production capacity, as well as reserves on hand around the world.