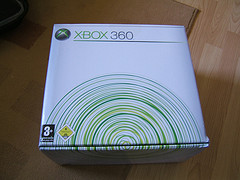 For all of those searching for the best XBOX deals for cyber Monday, here is a list of whats available.
Microsoft.com
Xbox live members only can purchase the following games at discount.
NetherRealm Studios' Mortal Kombat Arcade Kollection $5
Bedlam Games' Dungeons & Dragons: Daggerdale $6.25
Beyond Good & Evil HD $3
Stainless Games' Risk Factions $2.5
Amazon.com
Kinect with Adventures, Fruit Ninja and Gunstringer Token $99
Xbox 360 250GB Holiday Bundle – includes Fable III and Halo Reach $199
Select Games 30 – 60% off
Walmart
Xbox 360 Kinect Family Fun bundle – includes Adventrues and Puss in Boots $348
Xbox 360 bundle – includes Fable III, Halo Reach, and another game of your choosing $319
Dell.com
Xbox Kinect Bundle – includes adventures for $360
If you are looking an Xbox this holiday season, bundles look like the way to go.  Most retailers are offering essentially free games when you buy the bundle versions.