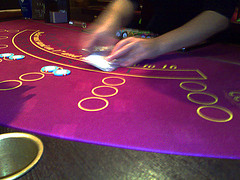 On Tuesday, a panel of online casino executives said that the future of casino is on internet gambling regardless if it is approved in the state or federal level. In addition, a lawmaker from New Jersey predicted that there may be a ballot question in 2012 to ask his constituents whether the state Constitution should be amended to make online casinos legal.
During the East Coast Gaming Congress, the executives of several online betting organizations said that the Internet gives the casino (and gambling industry in general) a chance to grow bigger. However, they also said the possibility of a federal law allowing it is still a long shot considering the federal raids on gambling sites conducted recently.
Jan Jones of the Caesars Entertainment said that we cannot stop the internet. The government may put protection and regulate it, but the Internet will continue to exist. The president of the Online Gaming Association in the U.S., Melanie Brenner, said that there are currently at least 10 million people who play poker online.
The members of the panel forecast an $80 billion annual revenue should online casino (gambling) is legalized.
Richard Bronson, U.S. Digital Gaming chairman, said that a federal law allowing online casinos is very unlikely. He, however, added that he is thinks individual states will soon begin allowing online gambling.
New Jersey was so close to becoming the first ever state to approve of online casino within its borders. However, Governor Chris Christie vetoed the bill and voiced concerns on its legality. The people of New Jersey said that if their legislators really want to legalize online casino, they should make a move on the amendment of the state Constitution first and let the people decide.
Jones said that if we let this opportunity pass, we are letting go of a huge potential for growth in the casino industry.