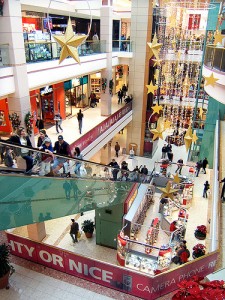 More last-minute shoppers came to several U.S stores this year than last year's final Saturday before Christmas. Also, shopper spending is expected to go even higher during the latter part of the week.
According to the research firm ShopperTrak, U.S sales went up on Saturday as many people continued shopping for gifts. Sales were up 15.1 percent from last year. However, this year also profited most than last year because of the blizzard that hit the East Coast.
But, many shoppers are still procrastinating with less than a week left before Christmas. About 23 million shoppers are still expected to be out on Christmas Eve according to a survey done by the International Council of Shopping Centers.
As Christmas nears, consumers have increased their shopping pace and purchases. Retail shops are also shaping up to get favorable holiday sales and December performances.
December 23 is considered to be the year's second biggest day when it comes to shopping sales and the third biggest foot traffic, according to ShopperTrak founder Bill Martin. The foot traffic on Saturday was up 10.1 percent in comparison to last year's record.
Almost three quarters of Americans are already done with their shopping on Saturday. Last week, only half of the Americans completed their Christmas shopping.
The Saturday shopping mooed increased the retailers' sales for the whole. ICSC-Goldsman Sachs weekly chain store sales index showed an increase of 4.2 percent sales from the previous year.
Yet, ICSC found that spending will not yet end on Christmas. Many consumers are still planning to go shopping a day after that, and will be out the whole week between Christmas and New Year.