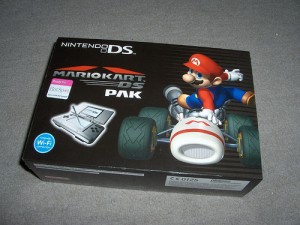 Nintendo Co is thinking about shipping 1.5 million handheld game player units that have three-dimensional capability in Japan in its first month after their launch on February 26.  President Satoru Iwata released this news in an interview with Nikkei Business Daily published on Monday.
Iwata said, as quoted by the Nikkei, that it is important for them to ensure a continuous supply. The company will be working on avoiding shortages of products, which happened previously when DS versions were first released in the market.
Nintendo Co Ltd is a multinational corporation that is based in Kyoto, Japan. It was founded year 1889 by Fusajiro Yamauchi. It had tried several types of small businesses before they turned into a video game company.
They are now one of the strongest companies in the industry and are considered as the third most valuable company in Japan. They have a market value of over 85 billion US dollars.
Their 3DS game players are scheduled to go on sale in Europe and United States by the third month of this year. According to the Nikkei, Nintendo aims to sell about 4 million units around the world by the end of that month.
Microsoft Corp's Kinect, as well as Sony Corp's Move controllers have improved with Nintendo Wii's motion-gaming technology. But, Apple Inc and Google Inc's Android chipped away at the Nintendo's share in the handheld gaming market.
The publishing company said Nintendo might release their 3DS games in promising markets in Asia and in countries were the economy are growing hastily.