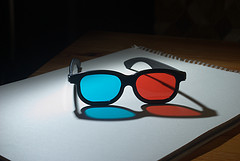 Nintendo finally launched Sunday midnight the most awaited Nintendo 3DS. It is the latest addition to the Nintendo gaming console family that allows gamers to play 3D games without using 3D glasses. This is a first of its kind and people waited in line outside one of the stores in New York.
After the very successful iPad 2 launch just a couple of weeks ago, Nintendo made sure that they will have an equally raving party.
Most of the stores started selling the gadget Sunday morning but many others opened at midnight and that included Best Buy in Manhattan. The president of Nintendo US Reginald Fils-Aime attended the official launch of Nintendo 3DS in New York. He sold the very first unit to Isaiah Johnson who reportedly waited in line for six long days.
Demo booths, hotdog stands, and live music were arranged on the street; and at exactly 12 midnight, people threw 3D glasses up in the air to celebrate the official release of Nintendo 3DS. The party, and the long line outside the store, lasted until 2 in the morning.
Many people, however, believe that the 3D element of this new gadget is just a gimmick; in fact, 25 percent of a 3,000-respondent survey conducted by Slash Gear, agrees. The same survey found out that 31 per cent of them would most likely purchase the device if it was not for its whooping $249 price.
Nintendo 3DS is guaranteed to be safe to use, but due to some health reasons, children below six years old should not be allowed to use the 3D settings. There were reports of headache and seizures as a result of excessive use.