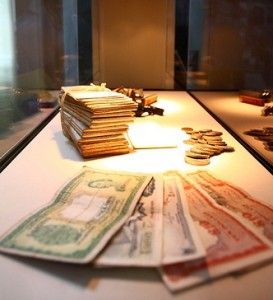 Asian currencies have advanced, breaking a two-day decline in the market. Speculations tell that investors will purchase the region's assets to profit on the world's fastest growth.
Three Asian currencies, which include Chinese yuan, Malaysian ringgit, and the Singapore dollar, have led gains while Vice Premier Wang Qishan informed today that China has taken action to assist the European Union with its debt crisis.
The developing economies in Asia are expected to grow 8.4 percent in 2011 in comparison to the 2.2 percent growth for advanced economies according to the forecasts made by the International Monetary fund in October.
Apart from that, reports showed yesterday tell that Thailand's overseas shipments have increased in November.
The JPMorgan Asian-Dollar Index has added 0.2 percent in Hong Kong while Singapore dollar gained 0.3 percent to S$1.3153. Chinese yuan grew 0.21 percent to 6.6603 per dollar and Malaysian ringgit increased 0.3 percent to 3.31370.
For two weeks, the yuan raised the most and that boosted investor's confidence while situations in the Korean peninsula are less tensed. Bill Richardson, the New Mexico Governor informed that North Korea consented to allow inspectors visit their uranium enrichment facilities.
Taiwan's dollar neared a 13-year high after information showed export orders increased by 14.3 percent last month from the previous year.
Ringgit, on the other hand, rose from its lowest record in more than two weeks in the hope that a $444 billion government plan will enhance the growth. So far this year, the currency has gotten stronger with 9.1 percent, and it is expected to be the best annul rally since 1973.