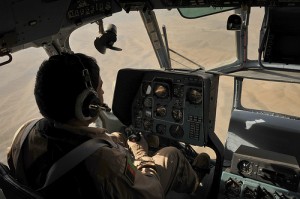 An experienced military pilot from Afghanistan opened fired at Kabul airport following an argument on Wednesday. Reports say that the pilot was already distressed because of personal financial issues. The Afghan officer killed a total of eight U.S. military officers and an American civilian.
The U.S. citizens who were killed were sent in Afghanistan to train the Afghan air force. The shootout is the deadliest and bloodiest shooting done by an Afghan soldier.
There have been at least seven of similar attacks at present. However, there are still doubts if the shooter is really under the Afghan government or an insurgent who is impersonating one.
Even though circumstances differ, this is not the same time that Afghan troops or citizens turned against their partners, which seems to be a reflection of their sentiments against foreign aid.
Many Afghans are disappointed since despite the increasing international funding dedicated for their country, the almost 10-year long war has not subsided and shows no hope.
General Mohammad Zahir Azimi, Defense Ministry spokesperson, confirmed that the shooter was an officer who served the Afghan military forces as a pilot for the last two decades.
Ahmad Gul, 48-years-old, was identified as the gunman and also died after the exchange of gun fires following the attack. His brother insisted that Gul was not an insurgent who sympathize the Taliban.
Afghan defense officials said that the incident happened at around 10:25 in the morning at Kabul's airport. Gul opened fire in a meeting room after a heated argument with a couple of foreigners. However, nobody knows for sure where the argument was rooted.