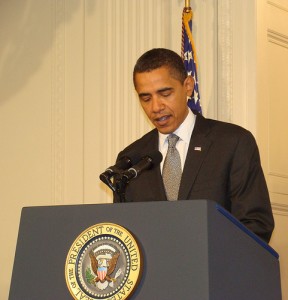 The administration of President Obama is getting ready to put its initial steps against President Bashar Assad and his top army officers into action. It is said that the government will impose sanctions against the Syrian leaders because of their increasingly bloody violence to stop protesters.
The Damascus regime on Monday ordered thousands of soldiers armed with snipers and backed with tanks to raid the southern city of Daraa where protesters started uprising. A report by activists said there were more than 25 people killed in the brutal shootout.
The command followed the chaotic weekend when government forces randomly fired on demonstrators attending a funeral procession. The revolt, which started five weeks ago, led to the deaths of more than 200 demonstrators and civilians.
U.S. government officials said they are preparing orders that would freeze any U.S. assets of top Syrian officials. They will be refused to travel in the United States as well.
Although imposing sanctions will not produce a dramatic effect on the Syrian officials, who apparently have only few U.S. assets, this signals a remarkable move in the administration of President Obama, which has made large efforts to create better relations with the Damascus regime.
European officials are also thinking of taking steps against President Assad's regime. Most Syrian leaders maintain bigger investments in Europe than in the United States. Thus, travel restrictions and economic sanctions from Europe will give a more direct effect.
The Obama administration hopes its European allies will also follow their suit since moves from Britain and France are particularly important to convince President Assad to show restraint.