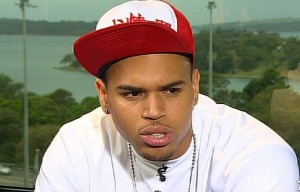 Singer Chris Brown has apologized in the public a day after his backstage rampage during his "Good Morning America" interview and performance at ABC News Studio.
The rhythm and blues singer alleged that he got angry with the interview because it went further than the discussion points his side had submitted, which was something that is denied by ABC News.
Brown said he was disappointed in his behavior and he wanted to apologize to anyone he offended. He said he did not hurt anyone at Good Morning America backstage. However, he just had to relieve the anger he felt inside of himself.
The singer got angry after he was asked questions about the domestic violence he was involved with his ex-girlfriend and pop singer Rihanna a couple of years ago. He believed the interview would solely focus on his new album.
However, Robin Roberts, host of the "GMA" show, said the singer had agreed to discuss about his past on the morning news and talk show on Tuesday. She said Brown was also aware that questions about Rihanna would be asked in the interview.
The incident occurred after Brown walked back to his dressing room and smashed the window with a chair. He removed his shirt and went out of the building.
Yet, Brown was still invited back to guest at "GMA." Also, speculations revolve around the media saying Brown might perform on the "Dancing with the Stars" show next week. Representatives of the show said it is inaccurate to say Brown was still "booked" because no booking has been made in the first place.