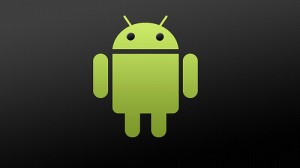 Amazon.com officially opened its Android Appstore on Tuesday. The store offers thousands of free and paid software applications for tablet computers and smartphones running Google's Android operating system.
However, Apple Inc issued a trademark complaint against the largest online retailer in United States. Apple decided that the name of Amazon's online application store is just too similar with their App Store.
The Amazon Appstore offers features that challenge Google's own Android Market. It allows users to test applications that they are interested with a simulated Android phone. The simulated phone can be accessed through the computer using a mouse. Amazon calls it the "Test Drive."
The company, in collaboration with Rovio Mobile, also offers another perk to its users through their Appstore. The Angry Birds Rio for Android will be launched exclusively at their Appstore. This allows customers to download the app for free, but only for a limited time. Amazon will also launch ad-free versions exclusively for Angry Birds and Angry Birds Seasons.
In 2008, Apple made an application to register the name "App Store" as a trademark in the United States. It has even attracted legal challenge from Microsoft Inc. Today, the application is still under consideration at the Patent and Trademark Office.
Apple wanted Amazon to stop using the name. It said consumers might be confused whether Amazon's application store is approved or sponsored by Apple.
Amazon software developers will get 70 percent of the sales. However, the company will set the prices for each application. There are about 3,800 applications available in the site now. It can be downloaded through a mobile app or through the web interface.
Currently, Amazon Appstore is only available in the United States.