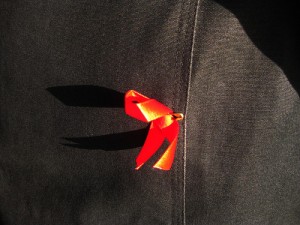 A transplant patient was infected with Acquired Immunodeficiency Syndrome or AIDS after he had received a new kidney from a living donor. This is the first case documented in the United States ever since HIV screenings were employed in the mid-1980s.
It was identified that the donor had an unprotected sex within the 11 weeks span from when he tested negative to the time the surgery was performed in 2009.
The Centers for Disease Control and Prevention suggested that organ donors should repeat screening tests for HIV one week prior to surgery, based on the report on the New York case on Thursday.
Dr. Colin Shepard of the New York City Health Department said that the HIV test must be performed as close as possible to the scheduled date of transplant.
The CDC also reminded future organ donors to refrain any behavior that could raise their risks of infection.
Health officials only released a few details about the recipient and the donor because of laws pertaining to patient confidentiality. The relationship of the recipient and the donor, as well as the hospital where the surgery was performed was also kept confidential. The only detail they released is that the case happened in New York City.
According to the report from CDC, the donor and the recipient did not know they had HIV until almost a year after the surgery. But, the recipient's HIV developed into AIDS most likely because the patient was taking drugs that are used to suppress the immune system in order to avoid organ rejection, the health officials said.
Today, both the donor and recipient are receiving treatments for HIV. However, their conditions were not revealed in the report.