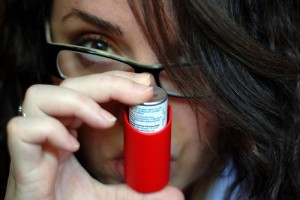 New research suggests that there is a strong connection present between persistent exposure to air pollution, as well as poor asthma control.
The study carried out by researchers was composed of 481 adults diagnosed with the inflammatory airway disease called asthma. The details provided by the adults about their respiratory condition from 2003 and 2007 were compared to the levels of pollution in the air in five particular cities where the participants have lived in France.
The researchers examined the levels of ozone, nitrous oxide and particulate matter in the air. These three components are the types of air pollution.
According to the study, about 44% of the adults had good asthma control, 29% had fair asthma control and 27% had poor asthma control. The study says older people and women were more prone to have uncontrollable asthma.
Results of the study suggest that there is a strong connection between very poor asthma control and levels of particulate matter and ozone. The chances of having poor asthma control was 69% higher among those exposed to ozone for a very long time and 35% for those exposed to particulate matter.
Asthma is an airway disease that manifested by shortness of breath, coughing, wheezing and chest tightness. It is genetically-inherited, but can be triggered by several environmental factors. As of 2010, about 300 million people were affected by this condition.
The researchers concluded in a journal news release that both ozone and particulate matter concentration in the air jeopardize the control of asthma in adults. They say their findings are very strong.