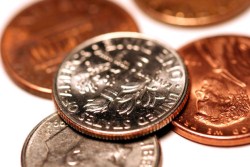 The recession has reminded Americans that they need to be saving for their retirement future. Average 401(k) balances are now hitting a 10 year high as the recession is winding down and allowing Americans to contribute more.
As 2010 came to a close the average balance had reached $71,500. That is a jump of 11.5% from 2009 when the average was $64,200. This is pulled strait from a report by Fidelity Investments released on Thursday.
401(k) have become the most popular way to save up for retirement. They have great earning power because the allow workers to deffer taxes on growth until they begin to withdrawal the money after retirement.
The average American taking advantage of 401k plans puts about 8.2% of their income into this investment vehicle. According to Fidelity, 51 million plus workers are funneling money into their 401(k).
With the recent economic stress, more people are thinking about their future. The report sites that Americans have increased contributions for the last 7 quarters in a row. This latest quarter has seen 6.1% of workers increase the amount contributed with only 3.0% of workers lowing the amount contributed.
The report also said that at the height of the recession, the number of employers reducing or getting rid of matching programs reached 8%. Contribution matching is a program that many employers have in place to encourage use of their 401(k). This makes it easier for employees to justify the savings since they are getting "free" money for retirement from their employer.
About 50% of those companies have told Fidelity that they are planning to restart those programs as the economy improves, some have already put the plans back in place.