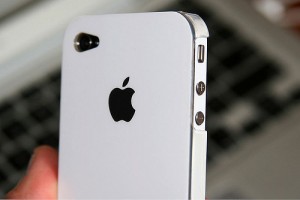 The buzz about the white iPhone4 has grown louder and louder today as everybody anticipates for its release. Although it is not yet confirmed, the likelihood that the white iPhone4 will be released this week is really strong.
It has been 10 months since consumers have started hearing reports about the release of white iPhone 4. Yet, no one has seen even a prototype of this mobile phone.
The blogosphere, a known tech-savvy blog, released a screenshot of Best Buy's database which included iPhone4. Moreover, it showed that the phone is expected to be released today. Reliability of those screenshots is not yet confirmed.
But the main question remains. Will people still purchase the white iPhone4? Everywhere, people will see someone using an iPhone4. Thus, many question the chances that its white version will be patronized.
Analysts say that the white iPhone4 will still be a big hit even though the only thing that sets it apart from the black iPhone4 is its color. They say that getting an iPhone has become more of a social symbol than for practical uses. Therefore, the pent-up anticipation for the iPhone4 will prompt people to get one for them.
With the launching of the equally elusive iPhone5 pushed back to September, the sales of the white iPhone4 may reap the benefits. People will be torn between waiting for another five months and giving in to what's available now.
Both the launch and the success of the white iPhone4 still remain to be seen.