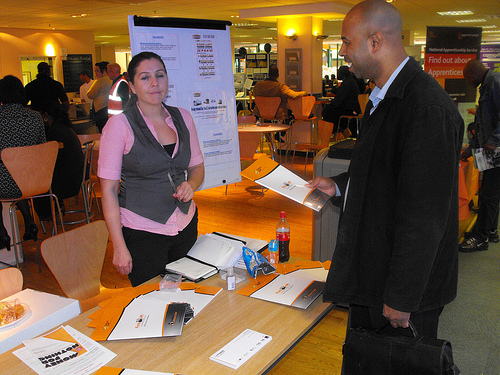 Employment rate in the United States grew steadily for the second straight month in March, as the unemployment rate dropped at 8.8 percent. The shift in trends in the labor market is likely to help the United States recover from economic crisis in the past few years.
The Department of Labor said Friday that the nonfarm payroll has increased by 216,000 last month. The gain was pre-empted by 194,000 new positions that opened February 2011.
As a result of the very favorable pace of job growth lately, the unemployment rate has been pulled down ever since November 2011. Reports said that the decrease from November to March is the greatest decline since 1984.
An independent result also indicated that there is an elevation in factory activity March this year. This means there would be more jobs in the industrial area in the United States.
However, economist Julia Coronado said that although these reports tell us that our economy is slowly regaining strength, it also means that the United States has a very long way to go in terms of employment.
The U.S. economy is clearly gaining momentum but it has only recovered a small fraction of what it has lost during the recession. There are said to be 8 million jobs lost when a recession hit the U.S.
Many Wall Street investors are more than pleased with the reports. They also cheered the modest augment to the U.S government bond and the strengthening U.S. dollar exchange rate against the Japanese yen.