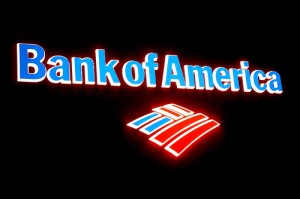 Bank of America Corp. said on Thursday that it is separating its mortgage business into two divisions, with a new unit created particularly to manage and handle foreclosures, as well as discontinued loan products.
The new Legacy Asset unit will be in charge of resolving issues that involve faulty paperwork causing Bank of America to defer foreclosures in all 50 states in October, the bank said.
Also, mortgage modifications and buyback claims on bad home loans sold to investors will be handled by the legacy unit. It will be headed by Terry Laughlin, who joined the bank as an executive in its mortgage unit handling loss mitigation strategies in July 2010.
The shift is the most recent in a series of management changes since Brian Moynihan took over as CEO in January 2010.
According to the bank's year-end financial report, Bank of America Home Loans lost $8.92 billion in 2010 mainly because of the toxic loans it received when it purchased Countrywide Financial Corp. in 2008.
Countrywide reached a disaster when many of its borrowers could not repay mortgages with adjustable rates that did not require proof of income or down payment. Bank of America has also been plagued with lawsuits and buyback claims over the investment securities backed by those loans.
Bank of America Home Loans will carry on handling new loans, as well as the servicing of loans that are up-to-date. Barbara Desoer, who has led the unit since 2008, will continue running the unit.
The bank reported $306 billion new mortgages in 2010. According to regulatory filings, it had a mortgage servicing portfolio of $2.06 billion at the end of the year.