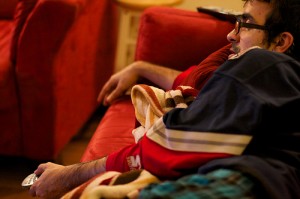 A recent study suggests that men are much more likely to die from majority of specific types of cancer than women in the United States.
U.S. researchers from National Cancer Institute cancer epidemiology and genetics division used survival data and vital rates for 36 types of cancer to determine whether survival and mortality rates from cancer differ with gender.
The research found that mortality rates from mouth cancer have the largest gender gap with deaths in 5.51 men for every woman. It is followed by laryngeal cancer at 5.37, hypoparyngeal cancer at 4.47 and esophageal cancer at 4.08.
Also, more men than women die from cancers with high overall mortality rates such as lung cancer with 2.31 deaths in men for every woman, as well as colorectal caner with 1.42 deaths in men for every woman.
Meanwhile, the study showed that there are 1.37 men for every woman who dies from pancreatic cancer, 1.75 for leukemia and 2.23 for liver cancer.
According to the researchers, it was not easy to identify what really caused the gap in gender. But, they cited various tumor behaviors, including disparities in the regularity of medical examinations. For example, men in the United States are more likely than women to be diagnosed with cancer at an advanced stage.
Michael B. Cook, researcher at the National Cancer Institute, said the research suggests that frequency of cancer diagnosis is the main factor that drives the larger rates of cancer mortality in men, instead of poorer survival once the disease occurs.