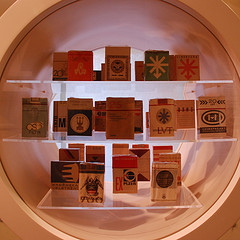 The Chief Executive Officer of Philip Morris International, one of the leading makers of cigarettes, told a nurse working with cancer patients on Wednesday that although cigarette smoking is addictive, it is not that hard to quit.
CEO Louis Camilleri said that in response to questions and comments at the company's annual shareholder meeting in New York. Executives from the company and other overseas brands producing and selling cigarettes spent most of their time in the meeting sparring with anti-tobacco advocates.
Elisabeth Gundersen, the nurse CEO Camilleri responded to, cited statistics that cigarette smoking kills at least 400,000 Americans and a total of 5 million people all over the world each year. Gundersen is one of The Nightingale Nurses, an activist organization that aims to draw public attention to tobacco consumption.
Moreover, Gundersen reiterated a patient's story wherein the patient mentioned that of all the vices he has beaten – cocaine included – he had most trouble with cigarette smoking.
In response to Gundersen's statement, Camillari said that they are taking their responsibilities as a tobacco company very seriously. He even said that he does not think their efforts in pointing out that cigarette smoking is addictive and dangerous are appreciated. Furthermore, Camillari said that contrary to what Gundersen mentioned, cigarette smoking is not that hard to beat as there are more previous than current smokers in America today.
Philip Morris International is the largest non-government seller of cigarettes in the world.