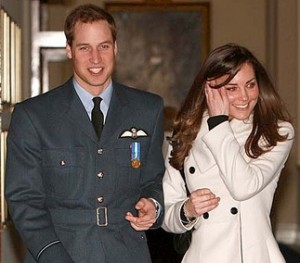 Even now, the designer behind Kate Middleton's royal wedding dress remains a mystery. Bruce Oldfield, a British designer, said on Thursday that he has not designed Kate's gown on the big day.
Several names have been specified. Yet, no one has confirmed that they have actually designed Kate Middleton's wedding dress.
This month, Oldfield's name rose as the top bets to create the royal dress. However, he has closed the deal one day before the wedding and announced in a released statement that he has not created Kate's most-awaited wedding dress.
Oldfield previously designed and created Jemima Khan and Samantha Cameron's bridal gowns. He also made red carpet gowns for Sienna Miller and Rihanna.
The designer said he, as well, is curious to see Middleton's choice of design. Also, he said Kate will surely look spectacular as she has a beautiful figure and knows what suits her well.
Kate Middleton's wedding dress has been filled with months of speculations. Last week, Sophie Cranston's name rose, but she has ruled herself out as well. The designer said Kate would definitely not wear one of her creations as she walks down the Abbey's aisle.
Yet, two of the favourites have already said they have not designed Kate's bridal gown and nearly everyone has run out of ideas. It seems that the public has to wait a few more hours to find out the designer's top-secret identity, or not.
Meanwhile, details for Prince William and Kate Middleton's royal wedding are all set. The newly-weds are expected to appear on the balcony at the Buckingham palace and seal a kiss in front of millions of viewers worldwide.