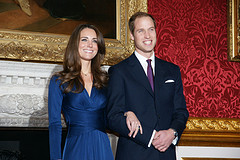 The Crown Prince of Bahrain, Prince Salman bin Halmad al-Khalifa, declined the invitation to attend the wedding of Prince William to Kate Middleton. The Crown Prince said he regrets not going to Britain's royal wedding but in light of what is going on in his country, he respectfully declined thru a letter he sent on Sunday.
In the past few months, Bahrain government has been unsettled because of a growing outcry for more freedom from a group of people. Since February of this year, at least 30 pro-democracy individuals have already been killed by the country's security forces. Moreover, Prince Salman's father also sought the assistance of Saudi Arabia in sweeping off demonstrators from the streets. Now, more than a hundred of them are sent to jail.
When the invitations were sent to the Crown Prince of Bahrain, the media criticized what they call an insensitive move from the British royal family. Although Prince William and Prince Salman are old friends, the Clarence House's Foreign Office advisers (the ones who helped in the guest list) should have withdrawn the invitation as the situations in Bahrain continued to worsen.
Prince Salman bin Halmad al-Khalifa said in his letter to Prince Charles, father of the groom-to-be Prince William, that he intentionally delayed sending his letter of regrets because he was hoping that the conditions in his country would improve and he wiould have the chance to join the wedding. Reports say that the Royal Family understood Prince Salman's decision completely.