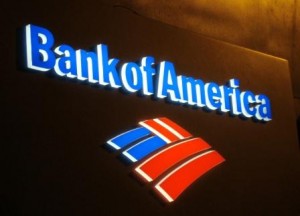 Bank of America has agreed to pay $8.5 billion to resolve claims that the financial and insurance company sold mortgage-backed securities that are of low-quality before the collapse of the housing market.
The deal came after a group of investors insisted that the North Carolina-based company repurchase $47 billion worth of mortgages that the Countrywide unit sold in bonds. The agreement between parties was announced Wednesday morning.
The investors argued that Countrywide, which was bought by Bank of America for $4 billion in 2008, expanded itself at the investor's price by servicing bad loans and continuing servicing fees. Bank of America has denied such allegations.
The mortgage settlement would reduce future uncertainty in the banking industry and resolve the issues caused by their acquisition of Countrywide, said Brian Moynihan, chief executive officer of Bank of America, on Wednesday.
The settlement, which covers 530 trusts with $424 billion principal balance, is subject to the approval of the court.
According to Keith Horowitz, a Citi analyst, the settlement that is equivalent to only 2% of the original principal balance, eliminates one of the biggest risks of investors for Bank of America.
Also, the settlement puts Bank of America to a second-quarter loss between $8.6 billion and $9.1 billion. The bank is expected to release a quarterly loss between $3.2 billion and $3.7 billion, not including the settlement and other charges.
The Bank of America Corp had a 4 percent increase in shares to $11.30 before the market opened. The investors are glad that the bank can place huge uncertainty behind it.