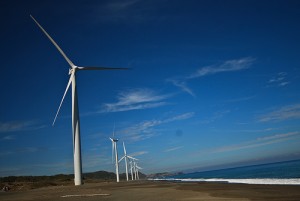 The United States fell to the third spot in the clean-energy investment last year, based on the report released by the Pew Charitable Trusts on Tuesday. It appears that lack of national energy policy displaced the country from its previous position in terms of investment.
The US, which held the top place in 2008 and the second place in 2009, was overpowered by China and Germany. The report showed that the United States made a total of $34 billion in private investments in clean energy last year.
Although it rose 51 percent from the preceding year, it was still lower than the $54.4 billion worth of investments made by China and $41.2 billion placed by Germany.
It shows that United States fell behind when there were increased appeals to justify investments in clean energy. Last July, a comprehensive energy bill also vanished in the U.S. Senate. Washington, as well, was not able to pass mandates for utilities that wold mandate a minimum quantity of clean power.
Some analysts and environmentalists say it would have had increased the confidence in alternative energy companies to investment within the country. These deficiencies in national energy policy impaired purchases of solar and wind power, including other technologies.
Still, the United States acquired the top spot in terms of energy efficiency with a total of $3.3 billion investment.
Also, the good news is that the overall clean-energy investment reached a record high of $243 billion. This shows that global investment in clean energy has improved from recession.