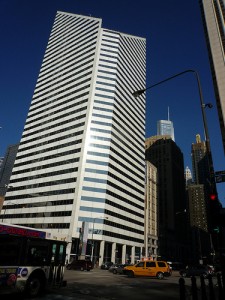 RockTenn Co, the packaging and paper company, has concurred to buy larger rival Smurfit-Stone Container Corp for the amount of $3.5 billion in cash, including stock for seven months.
The deal was announced on Sunday. This occurred after Smurfit rose from bankruptcy with less debt and higher potentials in profit.
This will increase RockTenn's annual revenue three times up to more than $9 billion. The combined company will be considered as the second-largest containerboard producer in North Africa following International Paper Co.
Based on the agreement approved by the boards of both companies, RockTenn will pay $35 in cash, as well as stock per each Smurfit-Stone common share. This represents 27 percent premium to Smurfit-Stone's $27.52 closing price on Friday.
Along with the deal, RockTenn Chairman and Chief Executive, James Rubright is making a big bet that the demand for containerboard will increase as the economy of United States comes out of the recession.
In the recent months, the demand for paper and packaging has increased as consumers elevated their everyday spending on goods that are sold and shipped through packaging. The improvement occurred after an almost decade-long fall because of the weak demand and overcapacity.
Guided by the terms of the deal, RockTen will offer 50 percent cash and 50 percent stock for Smurfit. That is, $17.50 in cash and 0.30605 RockTenn share for every Smurfit share.
RockTenn shareholders will possess an estimated 56 percent while Smurfit-Stone shareholders will possess 44 percent of the joint company following the deal.
The agreement is anticipated to close in the second quarter upon the regulatory and shareholder approval.